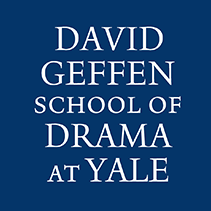 The David Geffen School of Drama
welcomes new faculty
Tamilla Woodard
Chair of Acting

A proud graduate of the Yale School of Drama, class of 2002, Tamilla Woodard has been appointed as chair of acting. She joins Yale from the Working Theater, where she was co-Artistic Director. She previously served as Associate Artistic Director of WP Theater in New York City. She is the co-founder of PopUp Theatrics, which creates large-scale immersive theatrical works.  Read more about her background here.

Mikaal Sulaiman
Head of Sound Design

Mikaal Sulaiman's sound designs include work for Ars Nova, Berkeley Repertory Theatre, Detroit Public Theatre, Manhattan Theatre Club, New York Theatre Workshop, Seattle Repertory Theatre, Signature Theatre, Soho Rep, Trinity Rep, and many others, including such world premieres as Rags Parkland, Fairview, and Underground Railroad Game. For this work, he has been recognized with nominations for the Bay Area Theatre Critics Circle, AUDELCO, Lucille Lortel, and Drama Desk awards; he has also been honored with the 2021 CTG Sherwood Award and the 2019 Henry Hewes Design Award for excellence in Sound Design and Composition. Read more about his backgroud here.