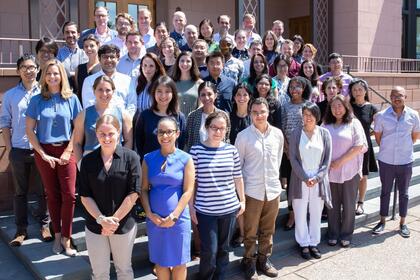 The links on the left and below are resources to support faculty search committees upon the initiation of the search. 
Inclusive faculty searches:  best practices
Resources for generating diverse and inclusive candidate pools
Matters Related to Search Processes
Guidelines on what to ask and what not to ask
A decision not to hire someone cannot be based on the "proteted characteristics" of sex, sexual orientation, gender identity or expression, race, color, national or ethnic origin, religion, age, disability, status as a special disabled veteran, veteran of the Vietnam era or other covered veteran, or membership in any other protected classes as set forth in Connecticut and federal law. It is a best practice not to ask questions about any of these categories to candidates at any stage of a search. For guidelines on questions not to ask and questions that can be asked, click here.
Connecticut pay equity law
Connecticut prohibits employers from asking candidates about their compensation history. For more infomation and the full text of the law, click here.
Connecticut wage range law
Yale provides information about faculty wage ranges here.